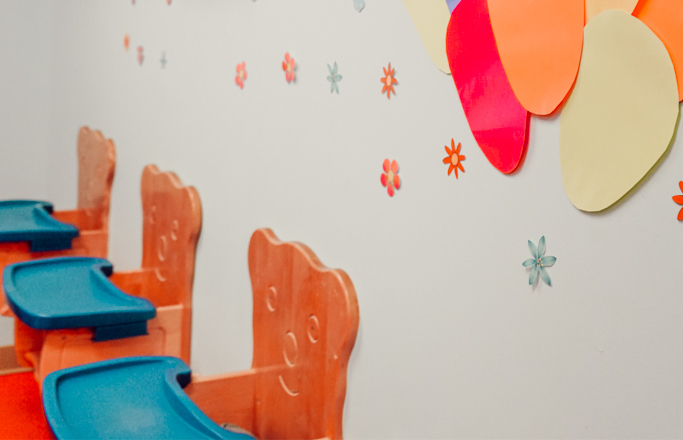 Kitchen
The first thing our children do as they enter the nursery is say "Good morning" to Abir, who has been spoiling them for the past 3 years, who feeds their eyes, their taste buds, and their stomachs. Cooking for children is probably one of the most difficult tasks to accomplish in the nursery. Yet, it is with renewed passion that Abir does so, regularly suggesting new recipes and garnishing the dishes to make them pleasant in the eyes of our little gourmets.
 The most indespensible ingredient of all good home cooking: love for those you are cooking for. – Sophie Loren 
For our children, we use a large majority of organic products (meat, oil, sugar, broth, flour, etc.), we promote local products and most importantly, we teach our little ones to appreciate the real taste of foods, not any that are denatured by an excess of salt (which we do not use), sugar (which we replace ¾ of with fruit) , or fat (all our sauces are homemade with organic coconut oil, coconut milk, and without butter or margarine). 
A varied menu over 10 weeks, regular culinary discoveries, healthy ingredients, and a lot of love: this is our winning recipe to the delight of our families. 
Allergies and special diets
Many children live with a food intolerance or allergy. We know that this can cause stress, both for them and for their parents. Don't worry, our meals and snacks can be adapted so that all the children can share meal times together. Our team is also trained to act in case of an emergency.
Note that we also offer meals adapted for vegetarian, vegan or halal children.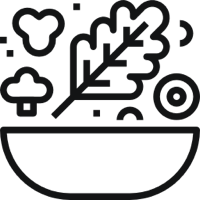 Some dishes